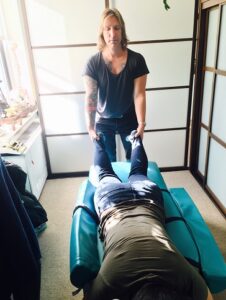 Queens Acupuncture
Do you live in Queens and have been searching for the top Acupuncturist in Queens? You are in luck. With a short ride into Manhattan, you will find the best NYC Acupuncturist, Dr. Phil. When considering acupuncture, or even discussing its clinical use, it helps to know that there are many different forms of this technique being practiced around the world. Many have a unilateral idea of what acupuncture treatment looks like.
About Dr. Phil:
Dr Philip Trigiani, or Dr Phil as we know him, is the master orthopedic acupuncturist behind Physical Medicine Acupuncture™, the pain management and soft tissue expert who serves busy New Yorkers whether resident, visitor or professional from his warm & inviting practices in the Upper West Side, aided by his caring and expert team.
We offer health & wellness service that help with virtually every condition or concern that busy New Yorkers suffer. We offer multiple therapies and services delivered by the best practitioners in each field:
Acupuncture
Massage Therapy
Chiropractice
Nutrition Counseling
Fitness
Yoga Therapy
NYC Acupuncturist
When you're looking for the best NYC Acupuncturist you want to visit Dr. Phil.
If you have any questions or you would like to set up an appointment for a consultation concerning using acupuncture to boost strength, please give us a call at 212-769-6443. We are more than happy to discuss your goals and begin the strength building treatments right away.
drphiliptrigiani.com