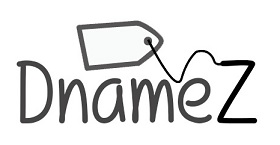 Queens Domain Name Development Company Are you looking for find a great domain name to build your business on? Do you already own a great domain...
Subscribe to Business Services
Queens Website Design Company 10Tier is a creative and innovative web development company that will help you obtain the presence you need to not only...

More »
Subscribe to Community
Goodfellas Wine and Spirits! The location for quality wines, liquors, and other distilled beverages! We are located on 175th St and Hillside Ave in Jamaica,...

More »
Subscribe to Real Estate
Have you been looking for luxury real estate in Florida? Let me introduce you to Lake Nona Lake Nona is well known for Medical City which comprises of...

More »
Subscribe to Skilled Trade
Queens Plumbing Company provides services in all aspects of the plumbing industry. We hold all of the equipment necessary to provide our customers with...

More »
MOBILE TATTOO ARTIST. I BRING THE TATTOO STUDIO TO YOU!!! Ink-A-Fella Tattoo Studio is an exclusive mobile tattoo studio. CALL 202.271.6917...
Queens Energy Brokers Wanted Do you live in the Queens and would like a great career in the energy business?...